Kanashimi no Biera, also known as Sad Farewell, is a piece included in the Fighting Songs Karuta album. It is performed by Shampoo's voice actor, Rei Sakuma.
nureta matsuge ni kuchizuke [kanji: seppun] shite
yasashisa dake o nokoshite kieta

tooi kuni made ano hito o
oikakete kita no ni

kokoro gawari ni kanashimi no BIERA
akirame-kirezu ni WOO AI NII

konuka-ame furu aoi ishidatami
ichizu na kimochi wa suterarenai
You kissed my wet eyelashes,
left behind only gentleness, then disappeared.

In spite of having chased my man
all the way to a far off land,

To your mind that has changed, a sad biele [Chinese: farewell],
[but] I can't give you up, woo ai nii [Chinese: I love you].

A misty rain falls on the blue stone paving.
Wholehearted feelings can't be cast aside.
Full Version
Edit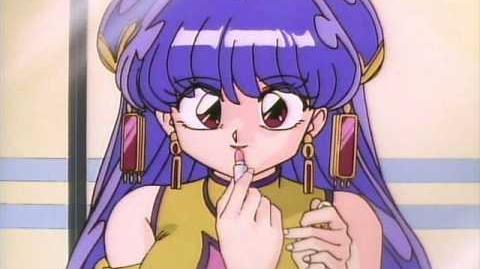 Ad blocker interference detected!
Wikia is a free-to-use site that makes money from advertising. We have a modified experience for viewers using ad blockers

Wikia is not accessible if you've made further modifications. Remove the custom ad blocker rule(s) and the page will load as expected.