Ad blocker interference detected!
Wikia is a free-to-use site that makes money from advertising. We have a modified experience for viewers using ad blockers

Wikia is not accessible if you've made further modifications. Remove the custom ad blocker rule(s) and the page will load as expected.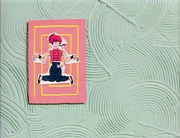 Don't Mind China Boy, sometimes referred to as Don't Mind Lai Lai Boy, is the ending song for season 2 of Ranma ½ and the third overall. It is performed by Etsuko Nishio. It replaces Equal Romance as the ending and was replaced by Lambada Ranma at the start of season 3.
Yume demo mite 'ru mitai
Kimi ga ochikomu nante
Senaka wo tsutsuita no ni
Utsuro ni sora wo mite sa

Naisho shite 'ta kedo zutto mae kara Wo Ai Ni
Genki makichirasu kimi ga suki da yo

Don't mind! Lai-lai boy Egao no man ga Yi - Er
Lai-lai boy Yume mite ite ne
Don't mind! Lay-lay boy Mesomeso shite 'ru to
Lai-lai boy Uwaki shichau zo

Namida wa poi shichai na!
Sekiyou ga warau
Namaiki Tobashichai na!
Itsumo no kimi to... Kenka ga shitai na

Yasashisa agetai kedo
Umaku kotoba ga denai
Ima dake kimi no tame ni
Onna rashiku naritai

Baka na joudan de Kamatte kurenakya lonely girl
Nobita kimi no kage tsunette 'ru dake

Don't mind! Lai-lai boy Nayande temo Yi - Er
Lai-lai boy Waratte misete
Don't mind! Lay-lay boy Kuyokuyo shite 'ru to
Lai-lai boy Iya ni naru zo

Namida wa poi shichai na!
Omoide sutete
Watashi ni yume michai na!
Kagayaku kimi no... Egao ga suki da yo

Namida wa poi shichai na!
Sekiyou ga warau
Namaiki Tobashichai na!
Itsumo no kimi to... Kenka ga shitai na
As if I were dreaming
You come crashing by
Though I kept on nudging your back
You were just staring blankly at the sky

I've been keeping quiet about it but from the start I Love You
You spread good cheer, I like you

Don't mind! China boy Your smile in a million One - Two
China boy Go dreaming
Don't mind! China boy Once you start whining
China boy I'll go for another

Tears go "boi"!
The setting sun laughs
You naughty... I'll send you flying!
I'd like to pick a fight with you as usual

I'd like to give you kindness but
The right words just don't come out
Only now, just For you
I wish I'd be more like a girl

It's a ridiculous joke If you won't care for me lonely girl
Only chasing your long shadow

Don't mind! China boy Even when you're troubled One - Two
China boy Laugh and show me
Don't mind! China boy Once you start brooding
China boy I won't like you anymore

Tears go "boi"!
Throw away the memories
Dream to me
I like... your shining smile

Tears go "boi"!
The setting sun laughs
You naughty... I'll send you flying!
I'd like to pick a fight with you as usual
Anime Ending
Edit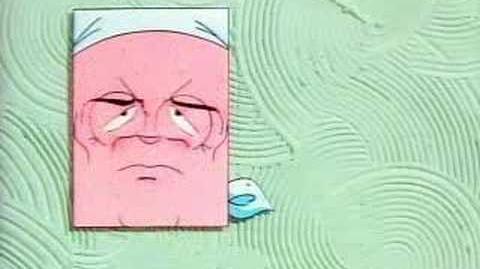 Full Version
Edit